1. Introduction
The °One app is a service application to provide technical support for your °One and also works as a simple training app.
Download our in-house developed Cosinuss °One app cost-free and without registration at Google Play Store or Apple App Store.
2. Technical service
2.1 Updates
The Cosinuss °One app keeps your sensor up on the latest developments with regular firmware updates. All updates are made automatically by over-the-air transmission, as soon as the sensor is connected to the app.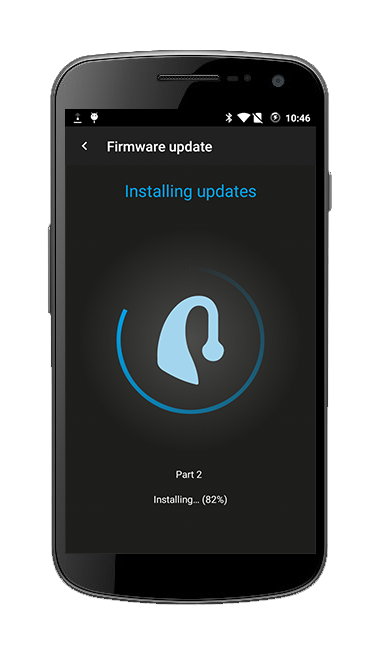 2.2 Battery status
°One's battery status is shown in the cosinuss° app when the sensor is connected.
2.3 Quality of signal
Cosinuss °One app has an index bar for checking the signal strenght. This bar shows the quality of the measurement, depending on how well your °One sensor is placed in your ear. So the signal strenght works as an indicator for an individual size determination. And you can also use it to adjust your °One for a perfect fit. Check how well °One is in contact to the tissue in your ear canal.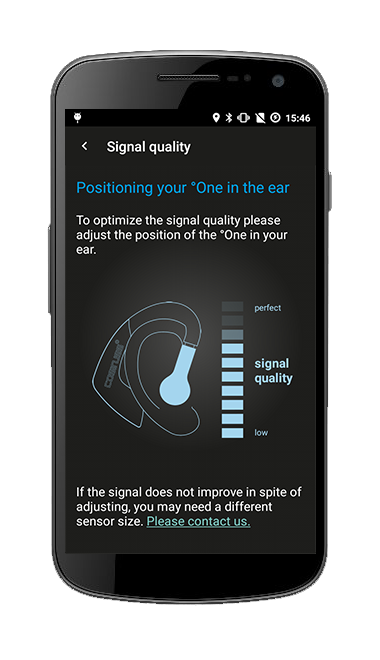 3. Training Service
The Cosinuss °One app is an easy to use training application. It records your key exercising parameters.
Pulse rate
Body temperature
Duration of the training
Distance covered
Speed
3.1 Distanz aufzeichnen
Activate location services on your smartphone in order to track your distance via GPS. The cosinuss° One sensor itself has no GPS integrated. The App uses the location service of your smartphone.
In the Cosinuss °One app, continuous and mobile measurement, as well as recording of your body temperature, is integrated. Those measurements are evaluated on the main display and in the recorded sessions.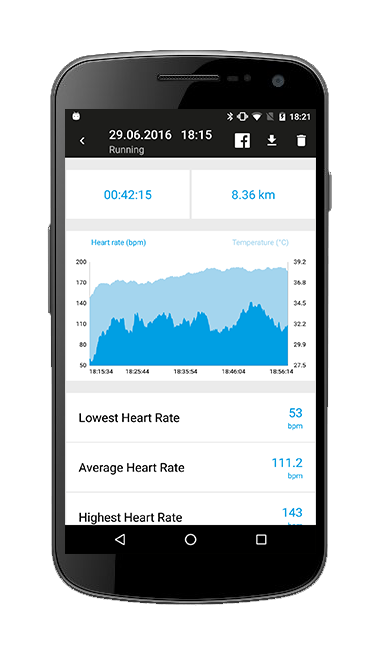 4.1 Display on third-party devices
When using °One with other receiving equipment, the display of the pulse rate is always possible. But not all manufacturers can display the new measurement of the body temperature. °One does send all the data, but some receivers can't show the body temperature on their displays. The same applies to the display of the battery status. For some Garmin products, the temperatur gauge can be integrated into the display. For most of the other products, only the pulse rate is displayed.
5. CSV-Export
You can also export your training data as CSV to include them into other programs for further evaluation.