The degree° charging box is used for charging the degree° thermometer as well as for safe storage and transport.
As soon as you remove the sensor from the box, it switches on automatically. Put the sensor back into the box after use and it will switch off automatically.
To charge the degree° thermometer, put it into the charging box, connect the charging box to a power supply using the supplied accessories, USB charging cable and mains adapter.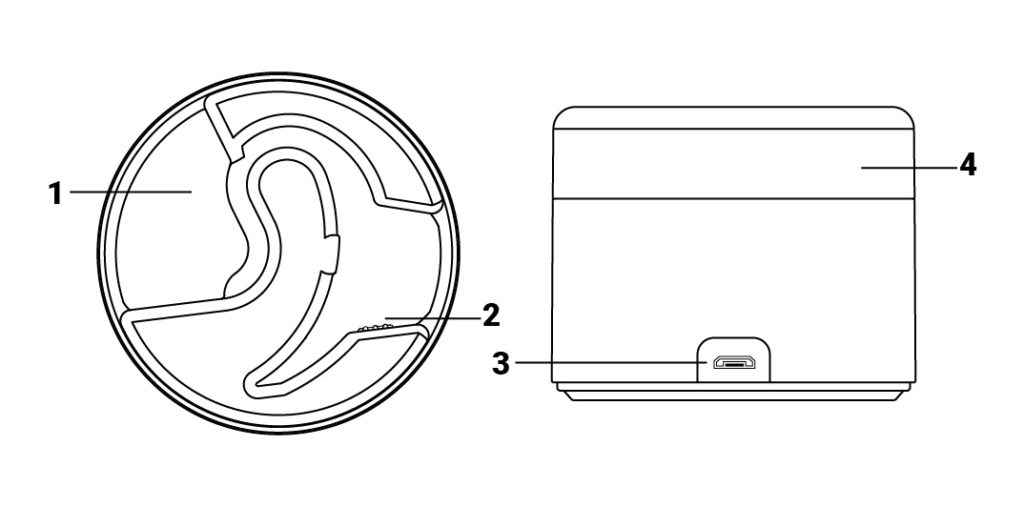 Constituents
Recess for thedegree° Thermometer

Charging contacts

Micro-USB charging cable connection

Lid