The degree° Smartphone application (App) serves as an extended display of the degree° thermometer. The app makes it easy to control the temperature from a distance at any time without disturbing the recovery process.
The app shows the profile of the currently measured person the:
Profile information

Current body core temperature in real time

Complete temperature curve of all measurements

Device information

Bluetooth connection status
Download the app

The degree° App is not physically included with the degree°. It needs to be downloaded to your smartphone for Android via the Google Play Store and for iOS via the Apple App Store. You can do this free of charge and at any time.
Before installing the degree° App, check whether it is com-patible with the version of the operating system (Android or iOS) used on your smartphone. You can fi nd this information for a trouble-free operation of the app directly in the Google Play Store or in the Apple App Store. You will fi nd the degree° App under the search term: cosinuss degree°
Navigation structure of the App
IMAGE
Navigation in the App
Tap on the Navigation icon, at the top left of any main screen to open the navigation of the app.
Tap on a navigation point to open and edit the selected screen.
Tap the Back icon to go back one navigation level. Tap the Close icon to close a page.
Constituents of the navigation
Temperature screen

Calendar with previous monitored data

Global settings for the application

Information about the temperature monitor, the app and the manufacturer

Link to the online help section

General mobile navigation (depending on operating system)

Tap next to the navigation to close it
Temperature screen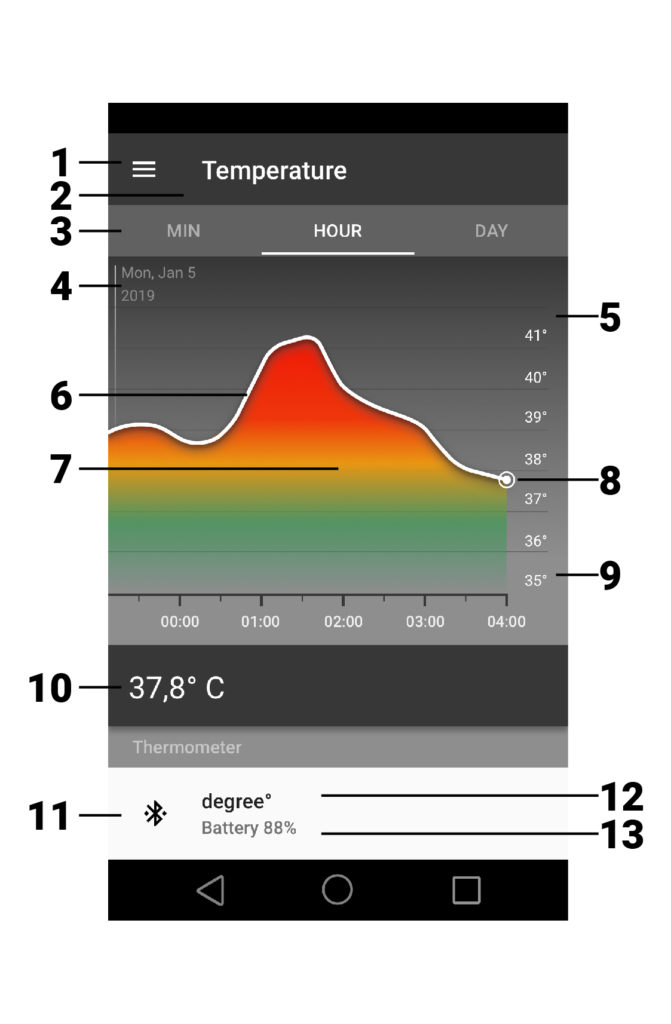 Constituents of the temperature screen
Navigation
1. Back to main navigation
2. Current navigation point
Temperature curve
3. Tabs with different time units
4. Date display
5. y-axis with temperature scale
6. Temperature curve
7. Colored temperature range
8. Current point of measurement
9. x-axis with time units
Classic temperature display
10. Current temperature in numbers
Device information of connected Thermometer
11. Bluetooth connection status
12. Name of thermometer
13. Battery Level of thermometer
Connect the thermometer in the app
The degree° must be switched on. To do this, take it out of the charging box. It automatically switches on and is now visible for Bluetooth receivers.
Your smartphone's operating system may require you to enable location services to connect to a portable wearable Bluetooth device.
Settings
Select settings in the main navigation.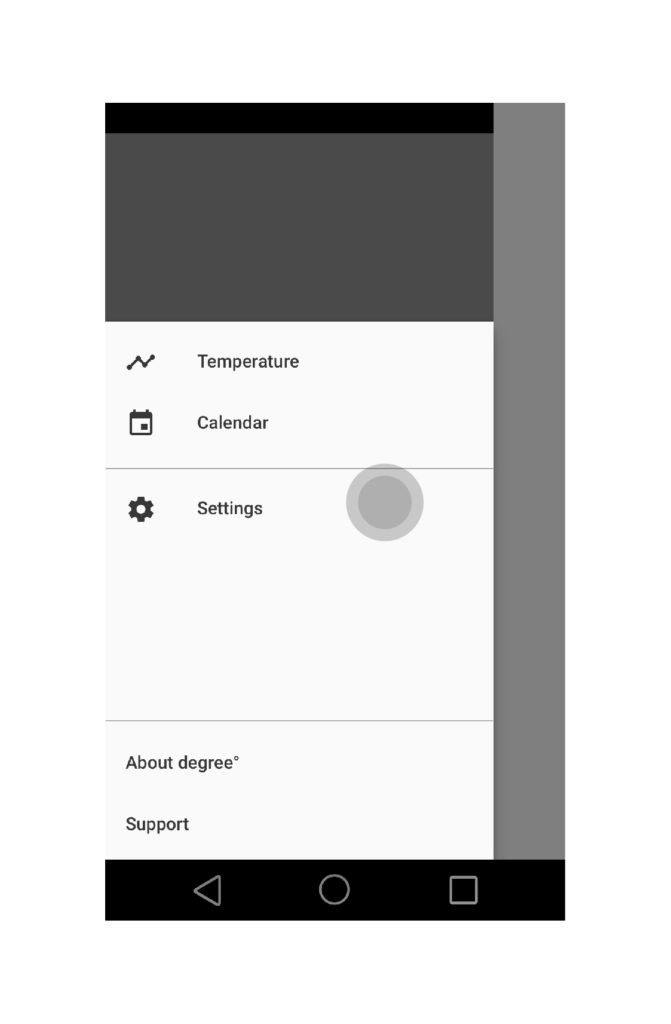 Bluetooth
Select Bluetooth in the settings screen.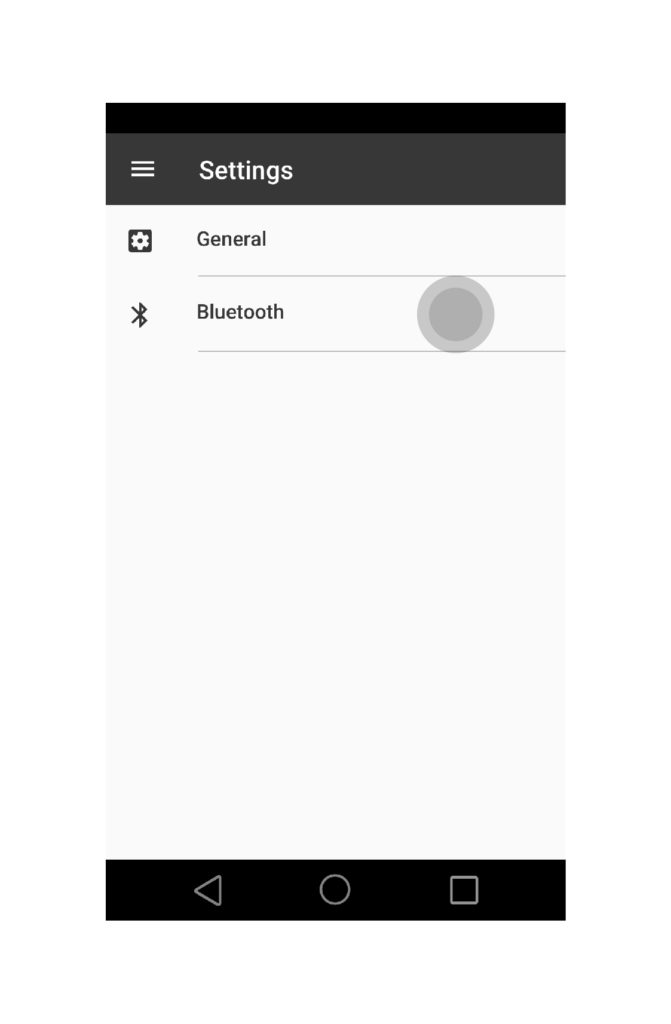 Select thermometer
Select your degree° thermometer from the list of available devices.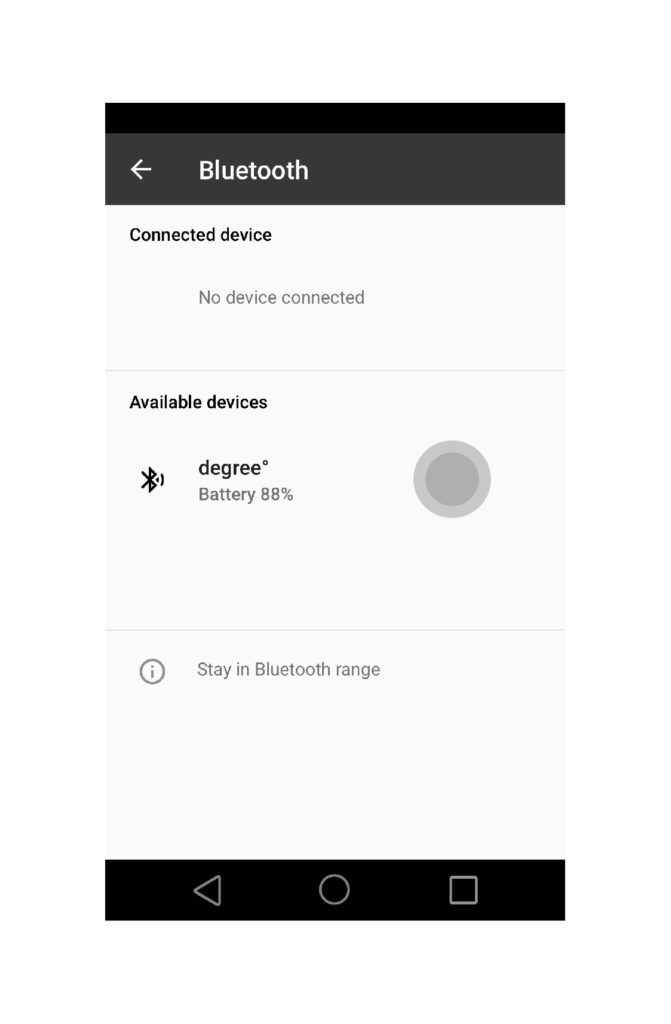 Successful connection
With a successful Bluetooth connection, the degree° thermometer becomes the connected device.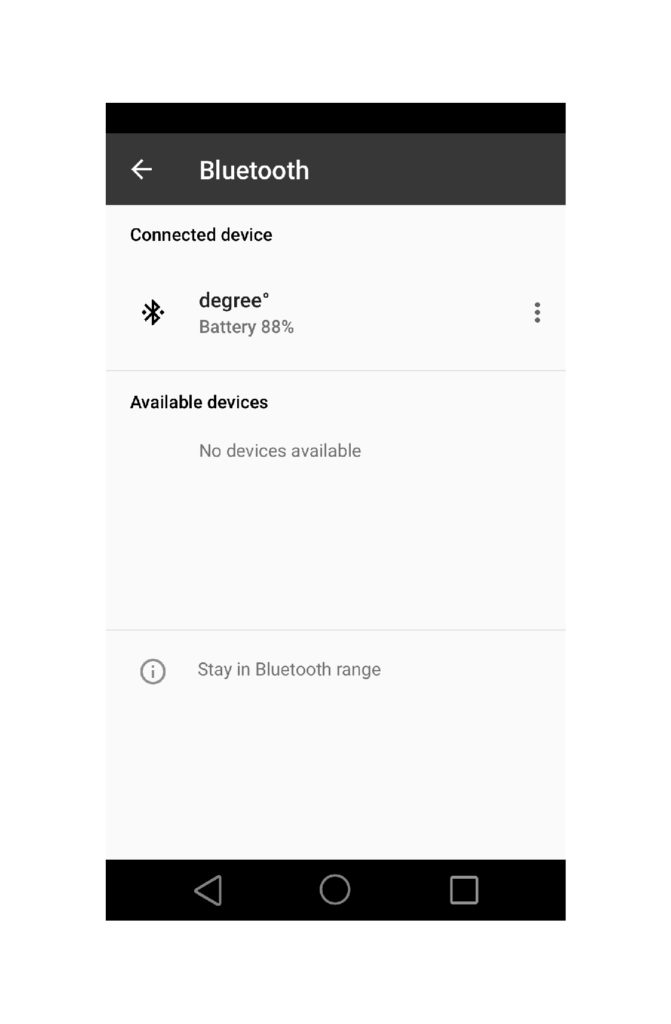 About degree°
On the About degree° screen you will find:
Device information
App Information
Possibility to evaluate the app
Manufacturer information
Regulations and guidelines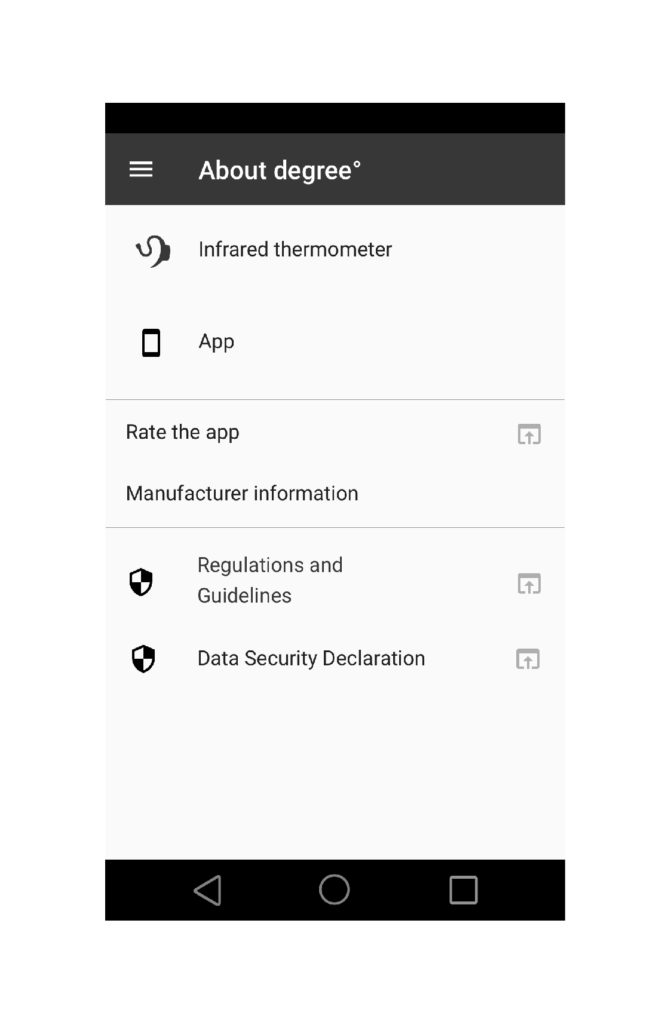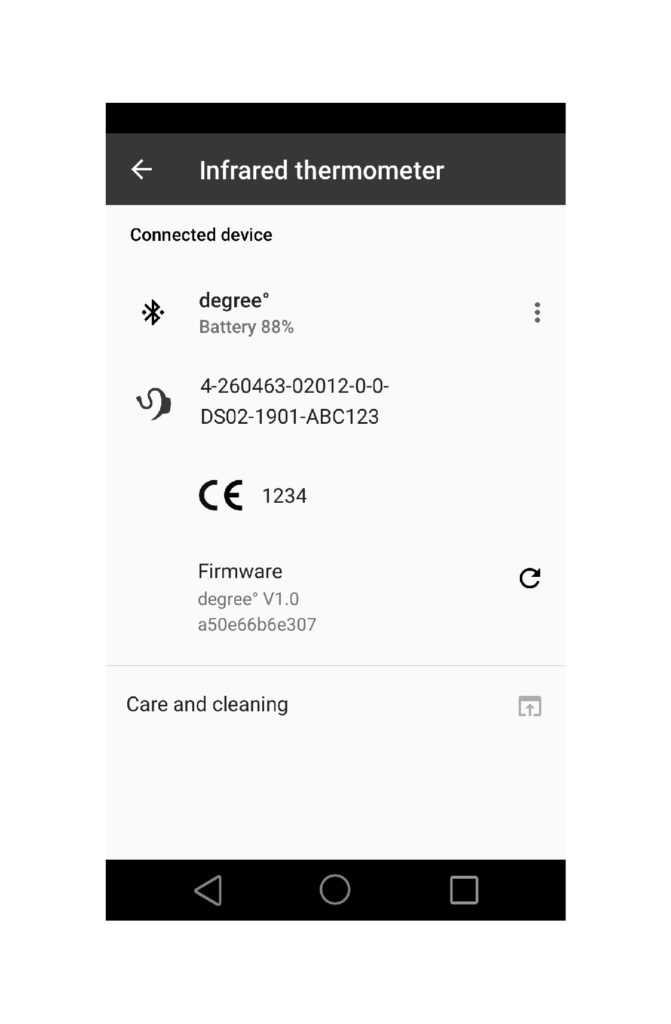 Support
Tap Support to visit the external link to the online help section: support.cosinuss.com
Here you will find:
Detailed instruction manual in text and pictures
Contact opportunity
Feedback, exchange and revocation forms